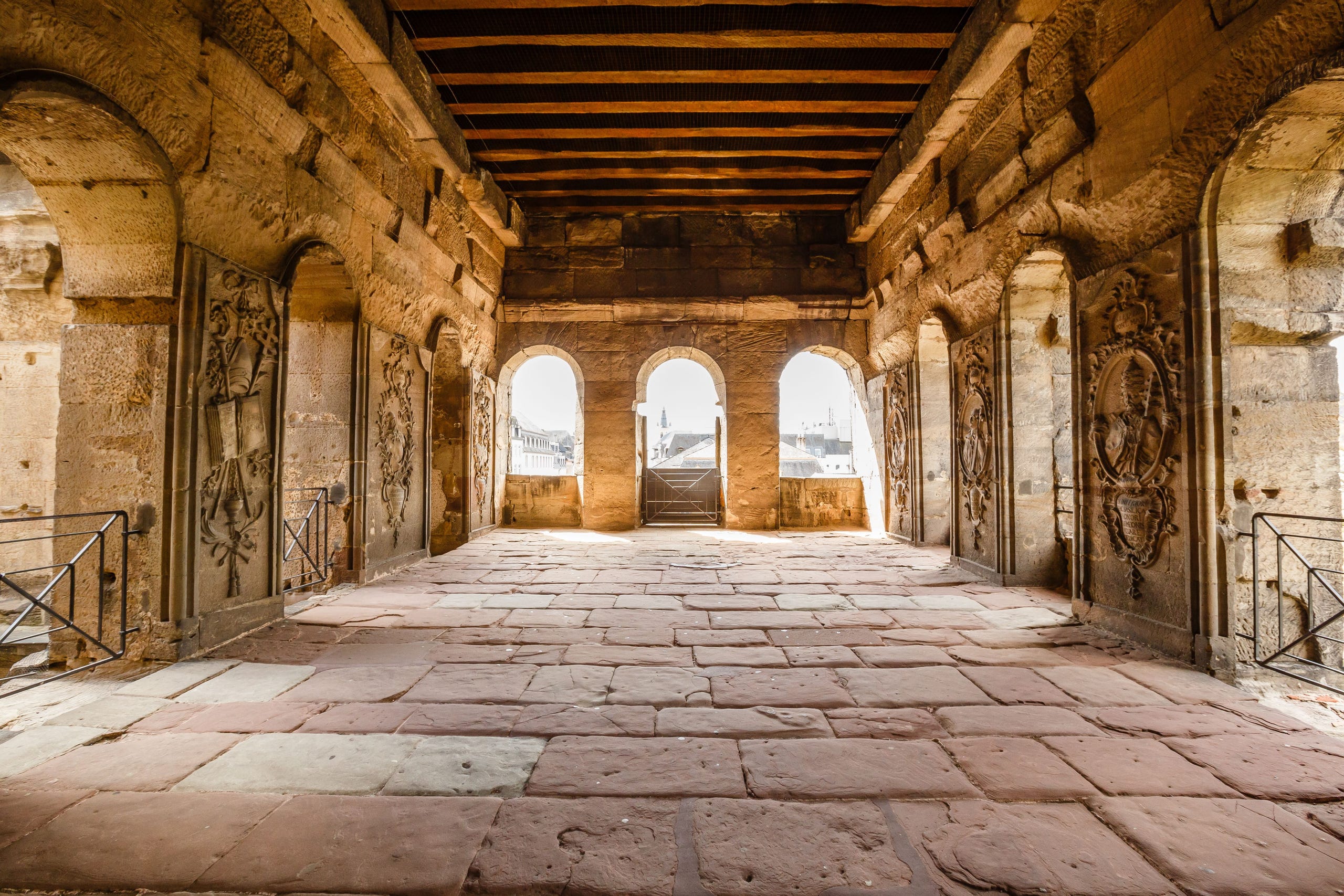 Are you looking for a city guide?
Do you want to learn about the oldest city in Germany?

Do you want to walk on the trails of the Romans and learn more about their impressive buildings?

Or do you want to know what happened here in the Middle Age?

Or are you interested in the last two centuries?
Then this is the right place!

Because all this and much more you can expect of my tours through Trier.

Book a city tour an join me on a journey through the time of more than 2000 years in the most record-breaking city you've ever seen!
"ANTE ROMAM TREVIRIS STETIT ANNIS MILLE TRECENTIS.
PERSTET ET ÆTERNA PACE FRVATVR. AMEN"
(""Before Rome stood Trier for 1300 years, may it continue to exist and enjoy eternal peace!")
13.06.2021 It starts again
Finally, it starts again. Due to the new Corona policies guided tours are possible again since beginning of June for groups up to 16 people. If you are interested to discover Trier you can send me a request via my contact page. Also visit the website of the tourist information Trier. You will find a lot of interesting and also some new tours.


Important Note:
The current situation still requires special measures:
registation of contact data
mandatory face masks (for group and tour guide)
minimum distance
hygiene rules
maximum number of participants: 16
limit of duration: 90-120 Minuten
inside visits of sights limited or not possible at all
17.04.2021 Still no fixed dates
As the situation did not change much so far, there are still no fixed dates available on my website. But of course you can buy vouchers or request already dates that will be fixed following my terms of conditions. Due to the current situation the allowed time frames for cancellation will be more flexible and also the expiration of vouchers can be extended.
15.10.2020 No tours anymore in 2020!
Due to the current development of the corona situation, I have decided not to offer any tours anymore this year. You are welcome to request tours already for 2021.
Available dates for the new year will also be posted on the site towards the end of the year.
I hope for your understanding. Stay healthy and above all stick to the rules.
12.10.2020 Finally, it starts!
My website is online. Now you can find me and book a tour. I am looking forward for your request. You are not afraid of rainy and windy weather conditions? Great, so we might see each other still this year in Trier.
12.10.2020 Corona - Regulation
When participating in city tours, the following must be strictly respected:
1) A minimum distance of 1.5 meters between people must be maintained at all times, except between members of one household and possibly another household.
2) General hygiene rules must be respected (cough and sneeze rules)
3) Guests who have cold symptoms are not allowed to take part in the tour in order to not endanger other participants and the tour guide
4) It is recommended to wear a mouth and nose cover during the tour.
5) Depending on the situation, changes of route and sights are possible, if e.g. the required minimum distance cannot be maintained or there are separate rules for the sight.
6) Currently, the group must not exceed 16 people. If there are more people in the group, additional tour guides must be booked. I am happy to help with searching suitable colleagues.
7) The name, address and phone number of all participants are collected in compliance with data protection regulations in order to enable infections to be tracked. According to the regulation, this data must be kept for a period of one month and will be destroyed immediately after the period has expired.